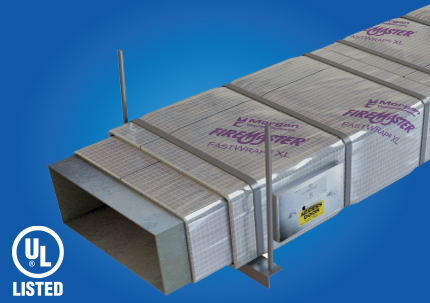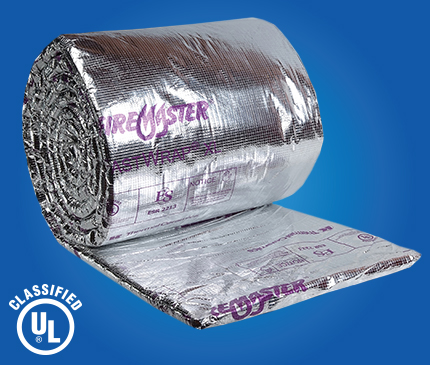 FireMaster® FastWrap® XL
Commercial Kitchen Exhaust Duct | Grease Duct Insulation
Thermal Ceramics, a global manufacturer of high temperature insulation products, has provided engineered solutions for heat containment problems for over 75 years, and was the first to develop flexible fire resistive duct enclosures, marketed under the brandname of FireMaster, for commercial kitchen grease and air ventilation ducts.
Unlike imitation wraps in today's market, Thermal Ceramics has the widest range of performance testing which goes beyond minimum laboratory listings or code requirements. This assures fire containment, from the typical to the most complex duct designs, without theorizing.
High temperature 2192°F (1200°C) fire rated solutions
UL listed kitchen duct insulation
2-hour fire rated duct insulation and zero clearance protection of grease ducts as per ASTM E2336
Fire rated enclosure system
Complies with NFPA 96 (National Fire Protection Association) duct insulation standards
UL Environment verification of mold resistance and low/no VOCs
Fully encapsulated in reinforced aluminum facings for easy handling and installation
Less then 50/25 Smoke and Flame Rating (ASTM E84)
Patented low bio-persistent fibers for safer handling
38 mm thick fire wrap duct insulation
High-temperature insulation
Do not age, become brittle, or shrink during in-service
With nearly 25 years real world and laboratory fire exposures, the FireMaster line can be trusted to hold the line in a fire.