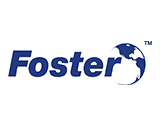 Foster® is a globally leading brand of advanced Coatings, Adhesives & Sealants, offering solutions for the Construction Industry or Maintenance of Industrial, Commercial or Residential setups.
Foster products mainly offer Coatings, Adhesives and Sealants for Fibrous Glass / Polyolefin / Rubber Insulation, Duct Sealants and Flexible/Elastolar Sealant for Cladding joints. Foster products also cater residential and commercial project meant to comply with Green Building (LEED accredited) and Estidama Regulation.
For more information click here.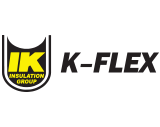 K-FLEX is an Italian manufacturing company which was founded in 1989 in Roncello, specializing in the production of thermal and acoustic elastomeric insulation materials. Its diversified product range provides solutions for various market sectors, including building, HVAC-R, transportation, petrochemical and renewable energy. It has various ranges of products such as ST, SRC, K-Protect, Al Clad, Solar, K-fonik ST GK, K-fonik Open Cell and K-fonik GK.
For more information click here.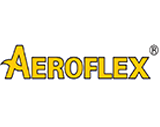 Aeroflex® is an excellent brand of EPDM Thermal Insulation and HVAC (Heating Ventilation and Air Conditioning) accessories. The insulation is made from Closed Cell, Flexible and Light-weight Elastomeric material, which is ideal for insulating lines at both hot and cold temperatures. In addition, the same insulation material is used in several of Aeroflex® HVAC accessories such as Pipe Hangers, Flanges, Tapes, Anti-vibration Rubber Pads etc. Aeroflex manufacturing line includes the Closed Cell Elastomeric Rubber Thermal Pipe, Sheet & Duct Insulation (EPDM Duct Liner), Aeroseal Glue for Rubber Insulation, Aerotape, Escotape-duct Gasket and Protape.
For more information click here.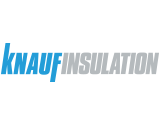 Knauf Insulation is one of the most respected names in insulation. Building on 40 years of experience, the company continues to grow successfully around the world. With over 40 years of experience in the insulation industry, we represent one of the fastest growing and most respected names in insulation worldwide. Knauf Insulation provides the complete range of Fiberglass / Glass Wool Insulation products for all the usual applications in the fields of heating and sanitary facilities, air conditioning and ventilation as well as for the construction of sound muffling units.
For more information click here.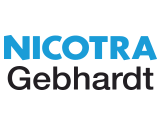 Nicotra is a globally leading company with more than 50 years of experience in manufacturing ventilation fans. Nicotra provides fan solutions for ventilation and air conditioning and offers high performance fans based on Centrifugal, Roof, Axial, and Process Air Fans both for series requirements and for single project business. They provide extensive range of ventilation fans with an integrated efficiency edge.
For more information click here.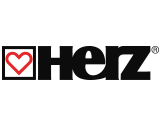 With 24 production facilities worldwide, HERZ-Armaturen Ges.m.b.H. is one of the leading European manufacturers of valves, fittings, circuit regulating valves, dynamic control fittings and thermostatic valves for domestic installations for heating, air conditioning, sanitary and gas appliances. HERZ products cover the entire market for the HVAC industry. All HERZ products are manufactured in EU countries according to the European quality standards.
For more information click here.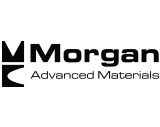 Morgan Advanced Materials is specialized into the supply of intelligently engineered Thermal Ceramics and fire protection insulation solutions to a wide variety of industries and market sectors. We are specialized in providing passive fire protection and FastWrap XL is our new FastWrap product for fire rated duct insulation. This product has been developed specifically to provide the highest performance for Commercial grease & Air ventilation ductwork worldwide.
For more information click here.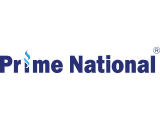 Prime National Jacketing – regular and painted Aluminum Roll Jacketing recommended for use in Insulated Pipes, Tanks and Vessels less than 8 ft. in diameter and Stainless Steel Roll Jacketing for a variety of industrial, commercial and transportation uses. Ultrolon®, a highly Corrosion-resistant Aluminum Roll Jacketing. Muffl-Jac, a Sound Barrier Jacketing used with both Fibrous and Closed Cell Insulation materials as a path control form of acoustic treatment.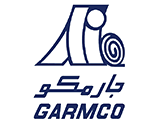 Based in Bahrain, GARMCO (Gulf Aluminum Rolling Mill Co.) is a leading regional company in the Aluminum Mill Rolling Industry. The availability of raw materials, and its close proximity to one of the world's largest Aluminum Smelters – ALBA (Aluminum Bahrain) – has helped drive the growth of the company to the position as of today. These Aluminum Sheets from Garmco are used for all Cladding purposes, including Ducting and Chilled Water Piping. Garmco follows the ASTM B 209 manufacturing standards.
Garmco produces aluminium in both forms sheets and coil:
Alloy: 3003/3105/1100/5005
Temper: H14/H264.
For more information click here.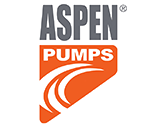 With 20 years of manufacturing experience, Aspen Pumps has the largest range of Condensate Pumps such as Mini Orange, Mini Aqua, Mini Lime, Mini Blanc, Peristaltic Pumps, Supermarket Refrigeration Pumps meeting industry demand. Typical applications of Aspen Pumps include; Air Handling Units (AHU's), Energy Efficient Condensing Boilers, Dehumidifiers, Heat Recovery Systems, Fan Coils and Refrigeration Cabinets. Our products are being used in a variety of markets including; Air Conditioning, Heating, Transport industry (Automotive, Maritime, Rail), Medical industry, Food industry, environment, security, etc.
For more information click here.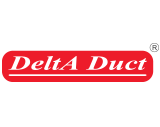 Delta Duct Air Conditioning is a part of Bin Dasmal Group and is focused on the manufacture and supply of Centralized Air Conditioning Accessories like Slide on Flanges, Flexible Ducts, Fire Rated Ducts, Flexible Duct Connectors, Aluminum Tapes, Rubber Gaskets, Foam Gaskets, Duct Fire Coatings, and more.
Delta products are manufactured and tested as per the various international standards such as UL listed certification and ADC certification.
For more information click here.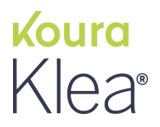 Koura is the world's largest fully integrated manufacturer and supplier of refrigerants to the air-conditioning and refrigeration industries. Koura produces innovative, low GWP Klea® refrigerant gases. Klea® refrigerants are approved by major OEMs across commercial refrigeration, automotive and stationary air conditioning applications. Koura is the largest producer of fluorspar in the world, accounting for over 20% of global supply, and it's "mine to market" approach ensures a secure, reliable supply and service for customers.
For more information click here.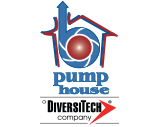 Established in 2000, Pump House is located centrally in the UK city of Nottingham sells into over 40 countries globally and offers over 2200 products for the HVAC-R and renewables markets.
The Company is a part of DiversiTech – North America's largest manufacturer of equipment pads and a leading manufacturer and supplier of components and related products to the HVAC-R markets.
Pump house has the largest range of products in HVAC R Markets such as A/C Condensate Pumps, Boiler Pumps, Pump Accessories, Access Fittings, Brass Fittings, Copper Fittings, Clips and Clamps, Hose, Neutralizers, Trunking, Freezing Condensate Solutions, Adaptors and Valves, Isolators, Chemical Cleaning, Sprayers, Flushing, Aerosols, Lubricants and Sealants, Odour Elimination, Line Tap Valves, Grip-Fit Clamps, Threaded Rod Hanger, Portable AC Units and Accessories.
For more information click here.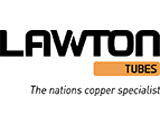 The Lawton Tube Company Limited, established in the year 1920 is a leading manufacturer of Copper Tubes in the UK having a wide variety of finished goods. Such as Tubes, Coils, Degreased Medical Fittings, Refrigeration Fittings and Tubes for Plumbing, Heating, Refrigeration and Air Conditioning Systems, Electrical Bus Bars, Medical Gas Installations, Automotive Braking Circuits (Copper Brake Pipe) and a host of other engineering applications. With a range of Kite Marked/WRAS approved products from stock, supported by quality systems audited to BS EN ISO 9001:2008, we aim to provide you with a first class service at competitive rates. Lawton follows the BS EN 1057 production standards for plumbing application (Table X, Table Y) and follows the BS EN 12735 standards for the air conditioning application.
For more information click here.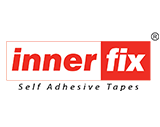 Innerfix Self Adhesive Tapes has a complete range of Duct Gasket/Tapes including Plain Aluminum Foil, FSK Foil Scrim Kraft, Aluglass quality Foil, PVC, Foam Tapes etc.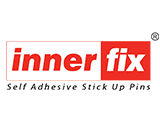 Innerfix Stick-up Pins are Self Adhesive Fasteners. They are widely used in Heating, Ventilation, and Air Conditioning Systems, primarily for fixing external Thermal Insulation and internal Acoustic Liner onto the duct surface.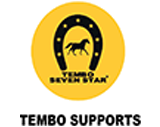 Tembo Seven Star products manufactured by Saketh for Pipe Support Systems, Anti-vibration Systems, and HVAC are of highest international standards which are tested and bear the label of approval of internationally accreditation from laboratories such as UNDERWRITERS LABORATRIES INC – [U.S.A] & F M APPROVALS [U.S.A]. These products are widely used in construction, oil & gas, water, air conditioning and many more fields. Tembo product range includes Rubber Lined Split Clamps, Clevis Hanger, Sprinkler Hanger, Riser Hanger, U-Strap, U-Bolt, Roller Stands, Threaded Bar Rod, Nuts, Washers, Unifix, Rawl Shield, Rubber Support Inserts, Vibrations Isolators, Spring Hangers, Single Arch Expansion, Double Arch Expansion.
For more information click here.

In addition to the above mentioned brands, Bin Dasmal General Trading also deals with consumable products within the Air Conditioning division. Glass Cloth, Aluminum Foil, Canvas Cloth, Threaded Rods, Unifix, Anchor Bolts and much more.