Danfoss operates globally as a leading supplier of Compressors and Automated Control Solutions to the Refrigeration and Air Conditioning industry. The Danfoss product range is among the most complete in the world. It is used within a number of business areas, such as Household, Commercial, Food Retail and Industrial Refrigeration as well as Air Conditioning, products for the wholesale refrigeration market and automation in various specific industrial sectors. Currently, Bin Dasmal General Trading focuses on representing Danfoss Refrigeration and Air Conditioning Controls products, which includes a comprehensive and highly reputed range of Self-acting Valves, Electronic Valves and Regulators as well as System Protectors and line components for the refrigeration and air conditioning market. It is an ISO 14001 certified company.
For more information click here.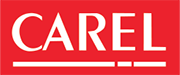 Carel is one of the world leaders in Control Solutions for Air Conditioning, Refrigeration, Heating Systems, Humidification for evaporative cooling. Carel products are designed to bring energy savings and reduce the environmental impact of machinery & systems. In Bin Dasmal General Trading, we deal with a variety of Carel products like Easy, IR – Series, Mastercella, Ultracella, MPX-PRO, Plant-Viser Pro, Electronic Expansion Valve, Cold Watch, Humidifier, Leak Detector etc.
For more information click here.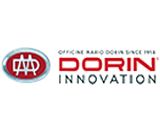 Dorin is one of the well-known and globally renowned companies in the Refrigeration Sector. Over 95 yrs, Dorin is there in the Industry to create reliable & high performing products. In Bin Dasmal General Trading, we trade with a variety of Dorin products like Semi-hermetic & Open Type Compressors, Air Cooled Condensing Units, Water Cooled Condensing Units.
For more information click here.

Friga-Bohn, a brand by Heatcraft Europe (World Wide Refrigeration), founded in 1918 offers a range of Refrigeration products. This brand has been serving this industry for the past 90 years, providing innovative, efficient and reliable products for Supermarkets, Cold Storage, Grocery Stores, Restaurants and other retail industries. Some of the products include Commercial Evaporators, Industrial Evaporators, Power Packs Condensers, Mono Block and much more. Friga-Bohn products are suitable for fresh new installations or even for replacing older ones. Friga-Bohn products are certified by Eurovent, ISO 9001, PGD & CE.
For more information click here.

Maneurop, in Bin Dasmal General Trading, several types of Maneurop branded Compressors and Condensing Units are represented. To be more precise, this includes products such as Hermetic Reciprocating Compressors, Scroll Compressors and their Condensing Units.
For more information click here.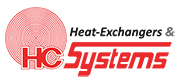 HC Heat-Exchangers (HCHE) is a design and manufacturing company, specialising in Air Conditioning and Refrigeration Equipment. HC started from the Heating Centre group which was founded in 1973 and subsequently traded under the German based Günter SA banner from 1995 until their withdrawal from South Africa in 2001, after which HC Heat-Exchangers was established from the solid foundation left in place by Günter SA.
For more information click here.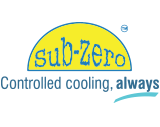 A.S. Controls Pvt. Ltd. Is an Indian Manufacturing Company which was established in 1986, and started out as a small manufacturing unit that developed level controls and valves for ammonia plants.
They have established brand such as Subzero, which has grabbed the attention, and the loyalty of several industry leaders like Blue Star, Kirloskar, Reliance and others.
Initiated targeting the GCC digital controllers market back in 2004, today with the mutual co-operation and support from Bin Dasmal General Trading, today we are a truly trusted & renowned brand for electronic control panels for commercial cold rooms, customized heavy duty control panels for ware house cold storages, low cost control panel solutions for super-markets, customized remote monitoring system for super markets, hyper-markets, hotel industry, hospitals, customized cold storage ware houses and lot more. We are also specialized in making control systems for all kinds of power-racks in this region. With an effective market share in middle-east over the past 10 years now, having executed numerous number of projects and for sure Sub-Zero will be a very cost effective solution to your requirements.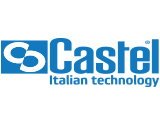 Castel is a leading supplier of refrigeration and air conditioning components from 1961. For more than fifty years, Castel has been recognized as one of the leading industries in the mechanical sector with the vast range of Castel products which includes: thermostatic and electronic expansion valves, solenoid valves, coils, connectors, safety devices, water pressure switch valves, pressure regulators, indicators, filter driers, mechanical filters, oil level control systems, valves for refrigeration systems, vibration isolators and brass fittings.
For more information click here.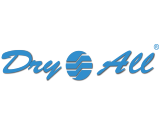 Dry All is an Indian Manufacturing company which was established in the year 1990 specializing in the complete range of HVAC-R Line products.
It started with Receiver Driers for Automobile Air-conditioners and was soon supplemented with liquid line Filter Driers for commercial refrigeration and air-conditioners. This was soon followed by Accumulators, Receiver, and Oil Separators etc. The Company has established stringent process control and manufacturing excellence to achieve the confidence of the leading original equipment manufacturers in India and worldwide.
It has various ranges of HVAC-R Line Products such as Liquid Line Filter Dries, Suction Line Filter Driers. Bi-Flow Filter Driers, Suction Line Filters, Core and Core Shell, Accumulators, Receivers, Oil Separators, Co-Axial Heat Exchangers, Sight Glass, Ball Valve, Roto-lock Valve, Snub Adaptors, Customized Products.
For more information click here.